Welcome to
Oklahoma Closings
This system is powered by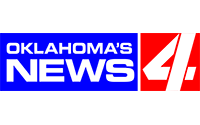 .
It is designed to be used by schools and churches. Additionally, businesses with more than 150 employees are welcome to post closings or late openings.

Childcare centers, daycare, mother's day out, after-school gym/cheer/martial arts, etc. will not be included in this system.
If you have not received a letter, please email Steve Johnson at kfor.com. Send name of the organization and the full mailing address in the email. Make sure popup blockers are turned off for this site.
As a safety precaution, the system will time out after 5 minutes. You will have to start over if it times out.